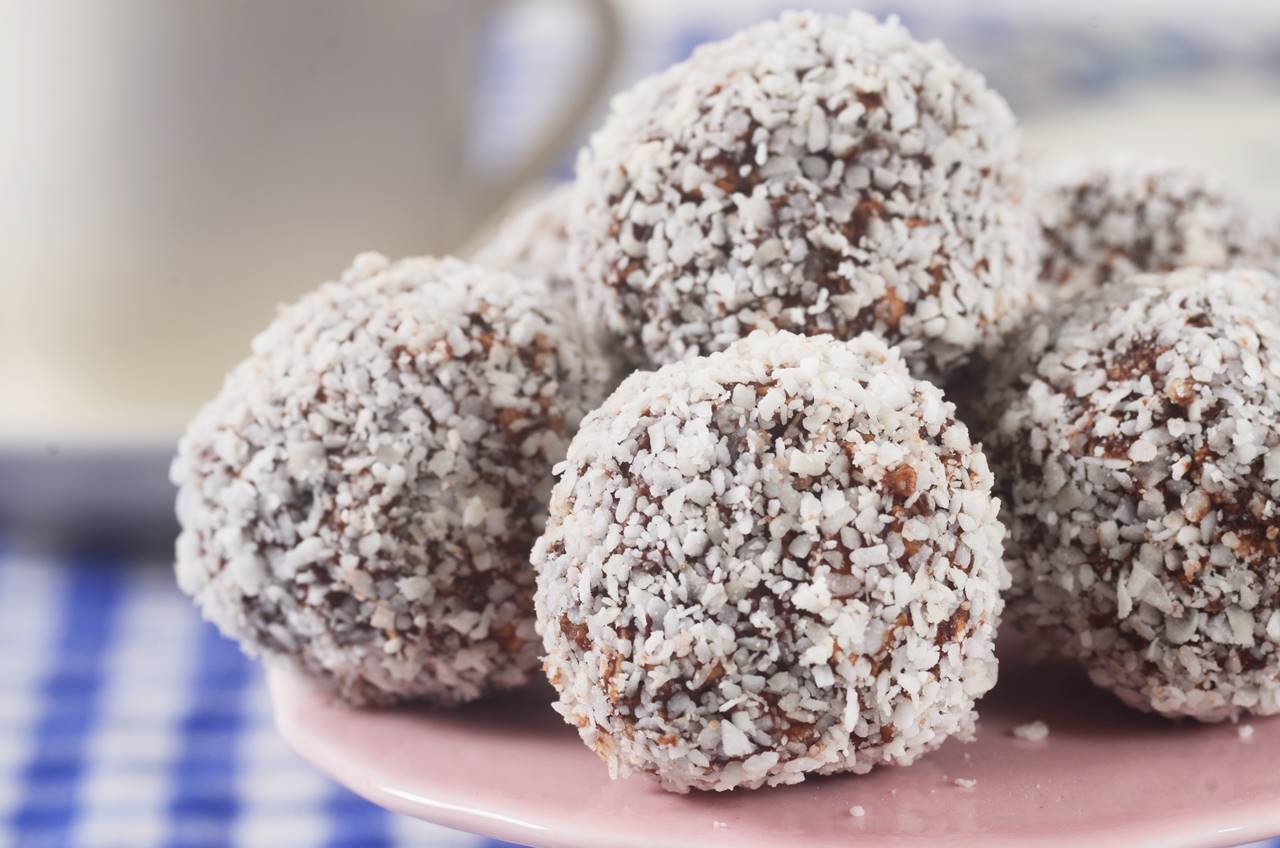 [ad_1]

Chocolate Balls are a sweet and chewy no-bake cookie, or should
I say candy. They are a mixture of rolled oats, coffee, vanilla, unsweetened
cocoa powder, butter, and sugar rolled in unsweetened dried coconut.
While I've called this confection Chocolate
Balls, they are Swedish in origin where they are called Chokladbollar.
I've never been to Sweden, but I've read that they're found in most Swedish
bakeries and restaurants. One bite and you will know why. 
This is such an easy confection to make. Just mix all
the ingredients together, form into round balls, and roll the balls in
unsweetened dried coconut. I like to chill them in the refrigerator
overnight before eating so the flavors have time to soften and mingle.
Excellent with a cup of coffee.
A few notes on ingredients. For the butter you can
use salted or unsalted. For the sugar you can use either granulated white
sugar or organic cane sugar. I have added some instant coffee powder to
the batter and you can use instant coffee powder or espresso powder. For
the unsweetened cocoa powder you can use either Dutch processed or regular
unsweetened. For the rolled oats I have used the quick cooking rolled oats
because they have a thinner texture than the old fashioned rolled oats.
You can use the old fashioned, the difference will be that the cookies
will have a more chewy texture. Finally, for the dried coconut, I like to
use unsweetened shredded dried coconut. If you can't find the shredded you
could take flaked unsweetened dried coconut and process it in your food
processor until finely ground. But if you prefer, you can roll the Chocolate
Balls in pearl sugar instead of the dried coconut.
[ad_2]

Source link